Warm Weather Advice
Keep your dog safe in hot weather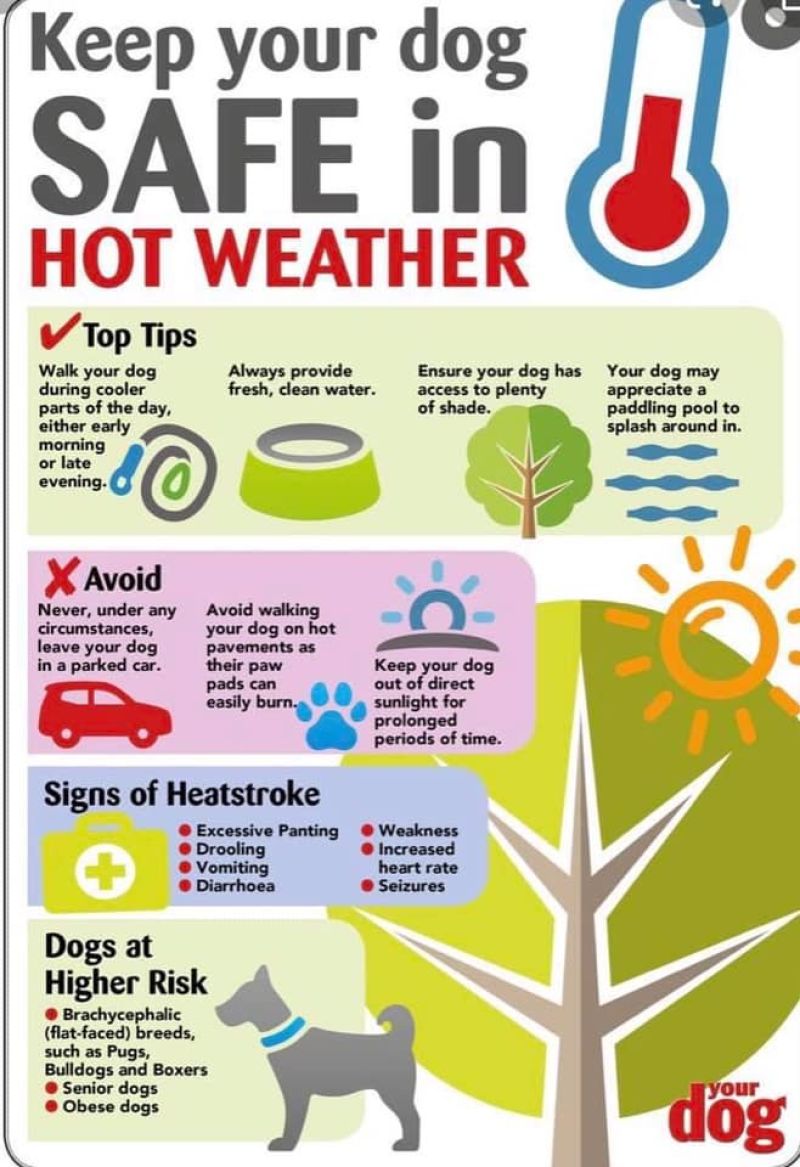 TOP TIPS
Walk your dog during cooler parts of the day, either early morning or late evening.
Always provide fresh, clean water.
Ensure your dog has access to plenty of shade.
Your dog may appreciate a paddling pool to splash around in.
AVOID
Never, under any circumstances, leave your dog in a parked car.
Avoid walking your dog on hot pavements as their paw pads can easily burn.
Keep your dog out of direct sunlight for prolonged period of time.
SIGNS OF HEATSTROKE
Excessive panting
Drooling
Vomiting
Diarrhoea
Weakness
Increased heart rate
Seizures
DOGS AT HIGHER RISK
Brachycephalic (flat-faced) breeds such as pugs, bulldogs and boxers
Senior dogs
Obese dogs